In addition to driving them, we home health therapists use our cars as offices, storage rooms, lunchrooms, and even for the occasional nap.
Here are 23 items home health therapists should keep in their cars.

1. Therapy bag
Hopkins Medical Products Mark V Shoulder Bag
Hopkins Medical Rolling Med Bag
To hold your tablet/laptop, personal protective equipment, blood pressure monitor, pulse oximeter, extra batteries, etc.
We recommend Hopkins Medical Bags for Home Health Professionals.

2. Hand sanitizer
You can stick with the stuff your office gives out for free or upgrade to the fancy, organic, foaming hand sanitizer from Target. We like sanitizers with a pump for ease of use AND a cap to avoid spills.

3. Portable File Box
To store and organize multiple copies of evaluations, workbooks, blank welcome packets, patient education handouts (e.g. safe swallowing strategies, compensatory memory strategies), etc.
We use Sterilite's Portable File Box. It's designed to hold letter-sized hanging file folders, making it easy to organize your papers. There's also a nifty top compartment where you can stash pens.
Most Popular Articles:
Everything you need to provide speech therapy to adults in the home health setting.
Evaluation templates, worksheets, patient handouts, and much more.
Amazon review: "A fantastic book that is a must for speech-language pathologist working in home health with adults!"

5. Patient Worksheets & Handouts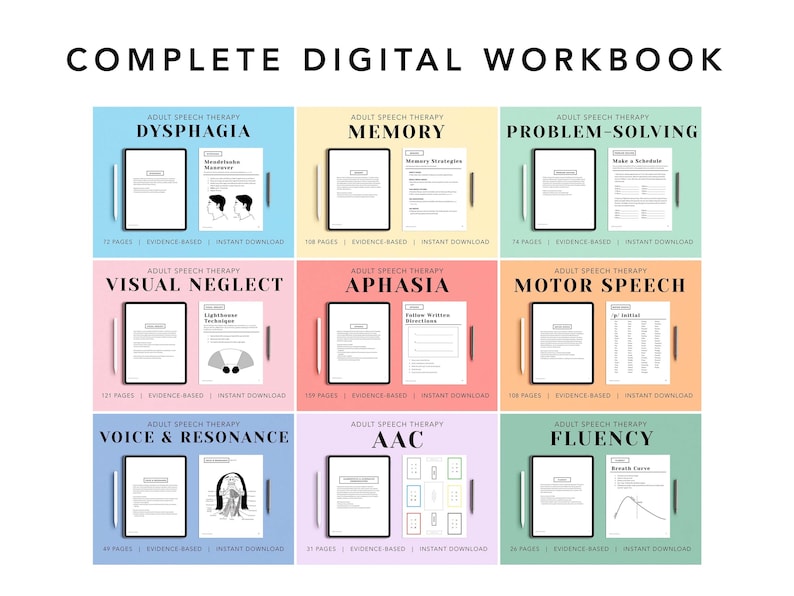 Hundreds of printable patient handouts, worksheets, and therapist treatment guides. Keep copies in a portable file folder or open them on your devices during treatment.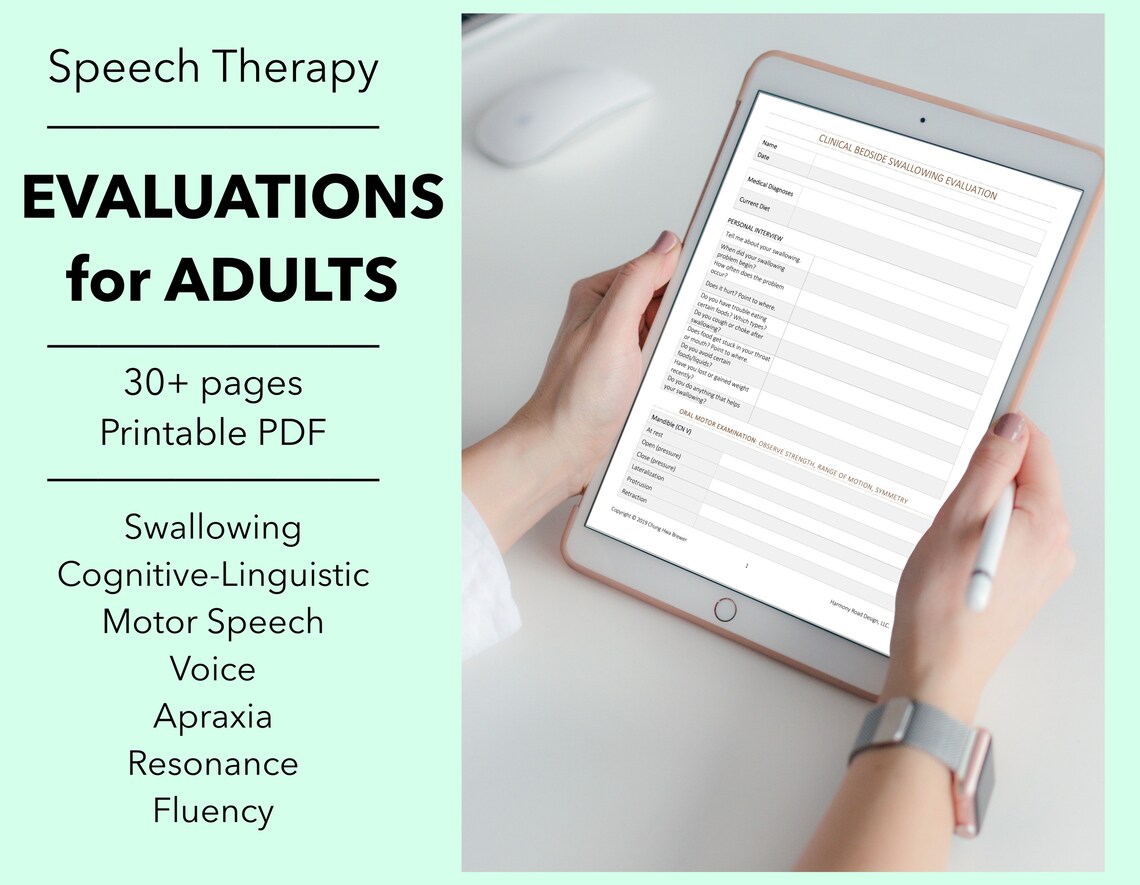 Printable evaluation forms: Swallowing, Cognition, Motor Speech, Voice, Apraxia, Resonance, & Fluency

6. Gum or breath mints
ALTOIDS Smalls Peppermint Breath Mints
To hide your Flamin' Hot Cheetos breath.

While interning at Rancho Los Amigos National Rehabilitation Center, a patient survey there revealed that the #1 patient complaint about their therapists was bad breath! Show a little love and pop a breath mint or two before each patient.

7. Emergency plan
Because my agency said so.

8. Insulated Lunch Bag
An insulated lunch bag is a must for keeping food and drink cool during those eight-hour (or more) days in the car.

9. Large Water Bottle
Simple Modern 22 Ounce Summit Water Bottle
Preferably one with an easy-to-open lid and over 32 ounce capacity. Pro tip: bring two water bottles or refill your bottle using the "water" option on soda machines.
We recommend Simple Modern's Stainless Steel Summit Water Bottle. This bottle holds 40 ounces, keeps your water cool, and, based on my experience of dropping it on concrete multiple times a week, is virtually indestructible.


10. Coffee or Tea Tumbler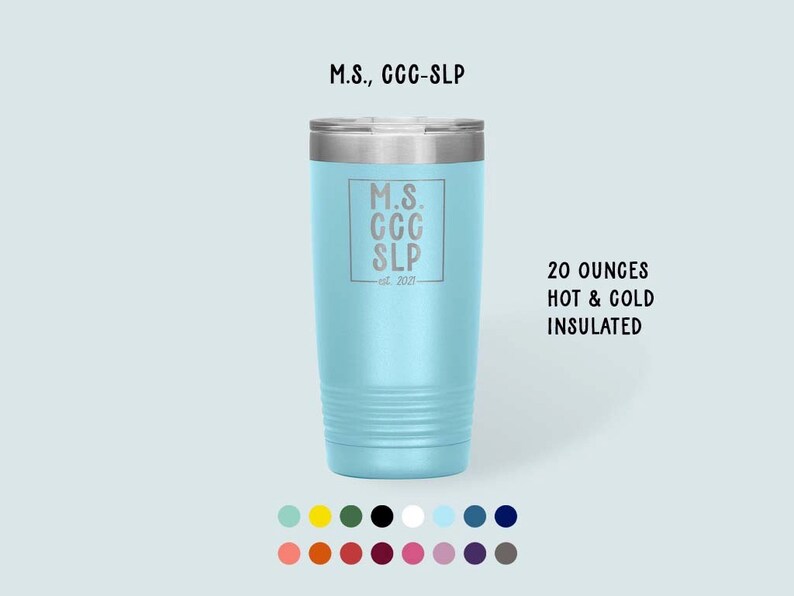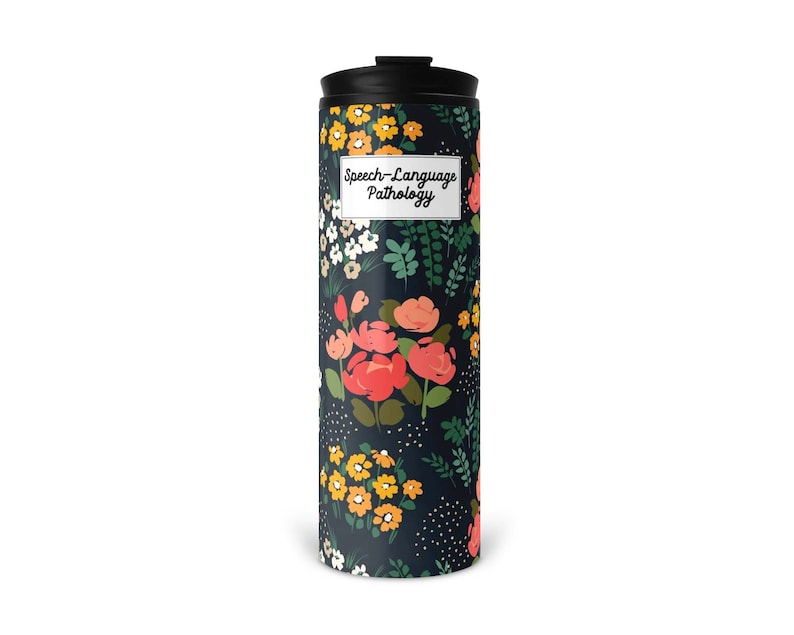 11. A Clipboard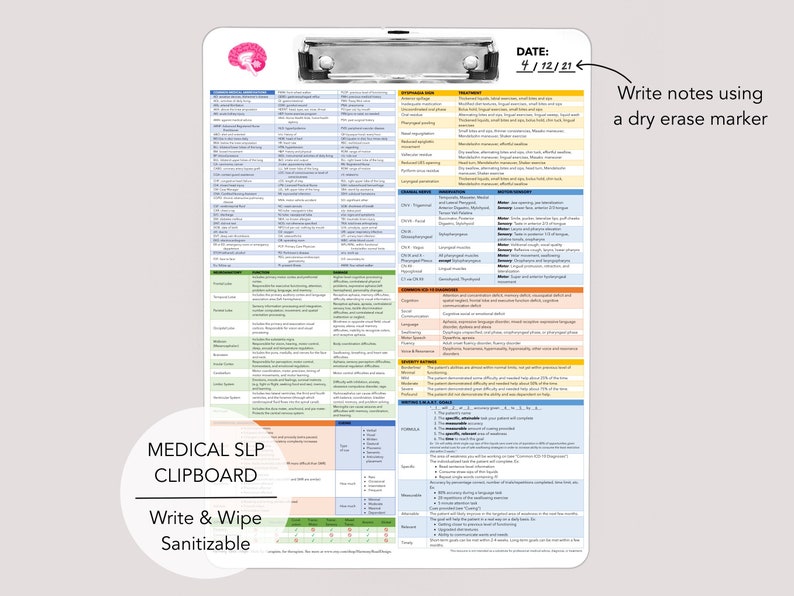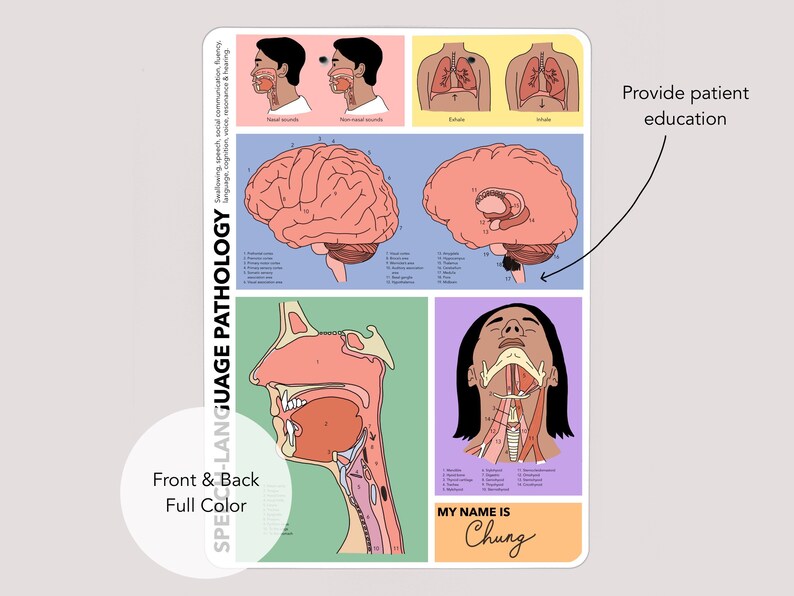 Bonus points if the clipboard has reference material, is dry-erase, or has storage.

12. Pepper spray
I keep this in my pocket, just in case.
We use Sabre's Pink Pepper Spray. Haven't had to deploy it, but it has great reviews and it's shockingly-bright color makes it easy to find.


13. Phone charger
You'll likely be streaming podcasts, music, and directions during your drives between patients, and those apps can be battery drainers.
There are a ton of good options to choose from, but we found the AINOPE Aluminium Alloy Car Charger to have great reviews for function, looks, and customer service.

14. Phone mount
I prefer the magnetic mounts that clip into your car vent.
The WizGear Mount's magnet has a larger surface area to grip your phone. The mount also 'twist-lock' tightens onto the air vent to remain stable while ALSO able to swivel if you need to change the angle of your phone.

15. Sunglasses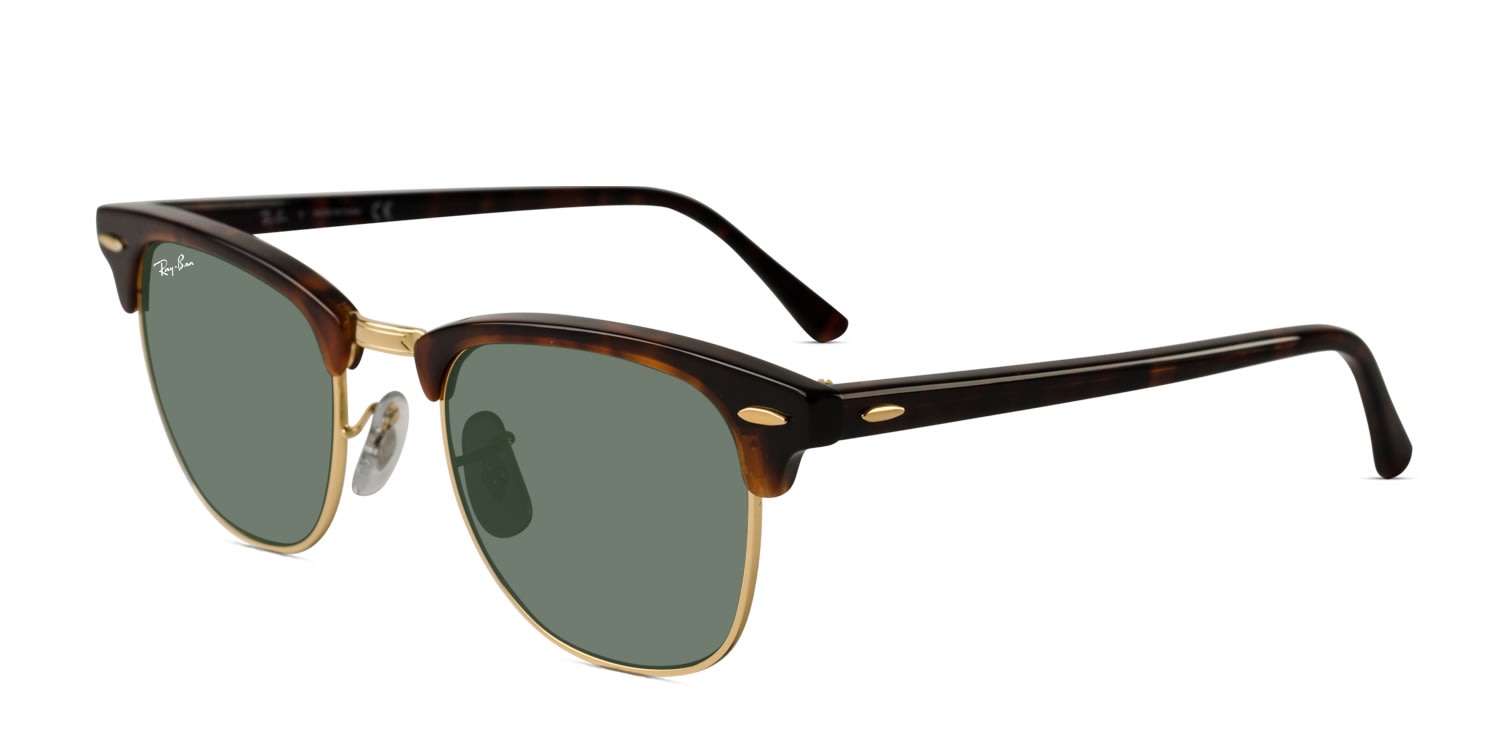 Your daily eye protection is on point.

16. Earbuds
With 400,000 5-star reviews, Apple Airpods are the obvious choice for reliable, well-designed wireless earbuds.
Tozo Bluetooth Wireless Earbuds
For a more affordable option, Tozo sells a well-reviewed alternative.

17. Harbor Freight trunk organizer
This $14 bin has been in my car for 3 years and is holding up very well.
If you don't have a Harbor Freight in your area, they do sell their organizer on Amazon.

18. Comfortable shoes
Birkenstocks, Crocs, flats, fuzzy slippers. Whatever floats your boat and feels amazing on the drive back home.
Whether you love or hate the look of them, you have to admit that Crocs are super comfortable after a long day on your feet.

19. Emergency pants and shirt
Bodily fluids, furry pets, and food are typical culprits for staining your work wardrobe. Have a back up.
Cherokee's Mock Wrap Top scrubs are cute and generally well regarded for fit and comfort. Scrubs fit is highly personal depending on your body and preferences, so be sure to try them on or read reviews first!

21. Pad of Post-It Notes.
For To-Do lists and memos (all HIPAA compliant, of course).
I personally like sticky notes with lines as it makes jotting notes on-the-go easier and neater.

22. Dollar Tree swag
Calendars, monthly planners, white boards, highlighters, pencil grips, and large print word search puzzles.
Best Speech Therapy Materials from the Dollar Store

23. Workout shoes
Nike Women's Free TR 8 Training Shoes
For an easy transition from work to the gym, a run, a hike, or maybe even a round of pickleball.
The Nike Free is always a solid choice for an attractive, good quality, lightweight workout shoe. Of course, the best shoe for you depends on your unique needs 🙂
To review, the 23 must-have items to have in your car:
Therapy bag
Hand sanitizer
Box of therapy materials
The Home Health SLP Handbook
Patient Handouts
Gum or breath mints
Emergency plan
Lunch box
Water bottle
Coffee tumbler
A clipboard
Pepper spray
Phone charger
Phone mount
Sunglasses
Earbuds
Trunk organizer
Comfortable shoes
Emergency pants and shirts
Donation bag
Post-It Notes
Dollar Tree therapy materials
Workout shoes
More Resources
Some of the links in this post are affiliate links. This means that if you click on the link and purchase an item, we will receive an affiliate commission, at no cost to you. As an Amazon Associate, we earn from qualifying purchases.