Sometimes, all you need are a few cheap items to have an effective therapy session with adult patients. Cue the local Dollar Store! A magical place with a dizzying jumble of items: all $1 each!
These Dollar Store Picks are items I have bought, used in therapy, and recommend (plus a few that I don't).
Each item includes treatment tips. Your materials may be cheap, but your treatments shouldn't be anything less than top-notch!
Each item includes treatment tips. Your materials may be cheap, but your treatments shouldn't be anything less than top-notch! Here are dozens of the best speech therapy materials from the dollar store!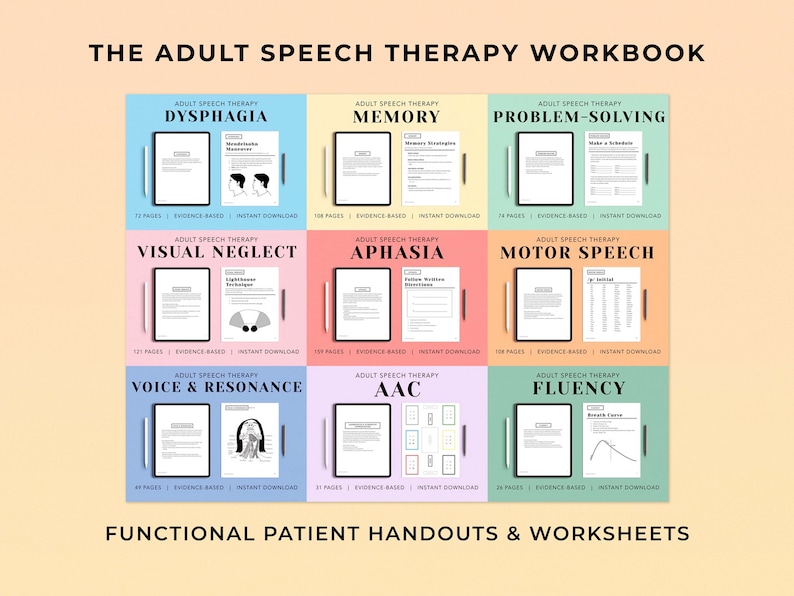 Popular Articles
$1 Cognition Treatment
1. Pens!
How to Use: Write out math problems, write appointments on a calendar, and write to-do lists. I go for the name-brand pens, like Bic. Pens mysteriously disappear from my car and therapy bag, so I always have a bunch for backup.
2. Monthly calendars
How to use: I look for calendars that are clean and simple, which are helpful for patients with attention deficits. I like this calendar because it has a box for each day, large print, and no extra lines on each day.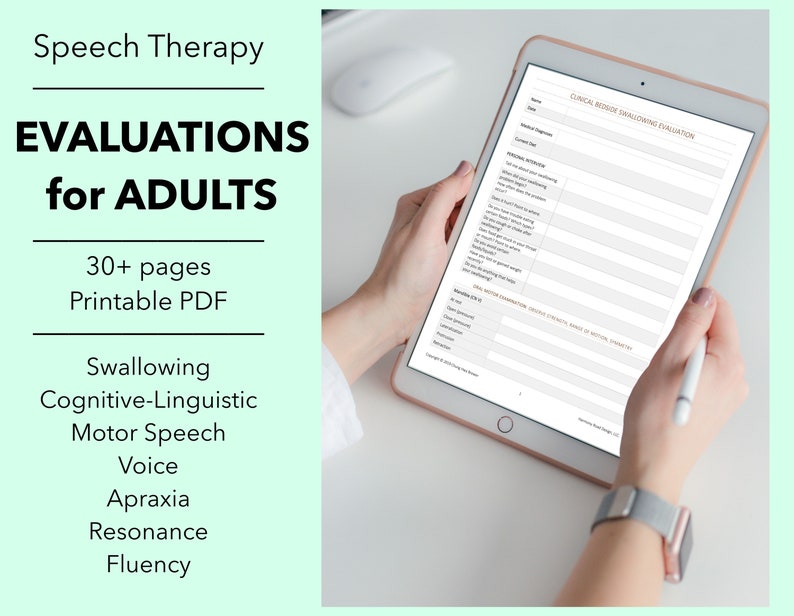 3. Planners
How to use: For patients who prefer to have a calendar with them on the go, these smaller monthly/weekly planners are great. I don't recommend this small size for patients with low vision.
4. Post-It Notes
How to Use: Use Post-Its to write to-do lists, grocery lists, etc. I also post reminders (e.g. date of the next ST appointment) on patients' calendars or refrigerators (with permission!)
5. Notebooks
How to Use: Use as a daily journal, scratch paper for math tasks, and a place to write down techniques/strategies. I choose bright colors that are easier for patients to find. Tip: You can also get these for hella cheap at other stores during Back-to-School season.
6. Highlighters
How to Use: Use during reading and scanning tasks. Or use it as a memory aid. I buy the brand names offered by the Dollar Store since they seem to last longer.
7. Clipboard
How to Use: Use during pen and paper tasks. They're also handy for language treatment. Tip: For your own use, I recommend plastic clipboards with storage instead. The plastic is easy to sanitize and you can store commonly used handouts and evaluations inside.
8. Folders
How to Use: Use these to store therapy materials, such as handouts and homework. Again, I choose brightly colored folders that are easier for patients to find.
9. Binders
How to Use: 1″ binders for storing therapy materials.
10. Red duct tape
How to Use: For patients with visual neglect. With your patient's permission, stick the red duct tape to items on the patient's neglected side. Use your best judgement! I often stick tape on the left side of TV remotes and walkers. Small pieces of of bright-colored duct tape can also be used by patients with oxygen tubing (every 12-18 inches) to make the tubing easier to see.
11. Magnetic list pad
How to Use: Many of my older female patients love these notepads! They work well with other patients, too. Stick them on the fridge and make grocery lists, to-do lists, etc. Teach your patient to write the date on top!
12. Word games
How to Use: Good for patients with moderate attention or visual neglect deficits. I look for books with more adult-friendly content (i.e. fewer teddy bears).
13. Pill boxes
How to Use: For medication management. Some patients drag their feet when it comes to buying and using a pill box. If you believe a patient would benefit from a pill box, bring one to therapy for training in how to accurately fill and use it.
$1 Language Treatment
14. Dry erase markers with built-in erasers
How to Use: Yes, brand name dry erase markers from other stores last longer and are of higher quality. But, since markers are easy to lose, I still prefer the Dollar Store options. Use them with higher quality whiteboards (we recommend Ubrands 11×14 Whiteboard) while doing reading tasks.
15. Crossword puzzles
How to use: Crossword puzzles can be great for moderate aphasia. Once again, I look for puzzles that are more adult-friendly.
$1 Motor Speech Treatment
16. Mirror
How to Use: For visual feedback during dysarthria or apraxia of speech treatment.
$1 Swallowing Treatment
17. Baby spoons
How to Use: For the patients who take huge bites and risk choking, despite cues.
18. Frames & Plastic Sheets
How to Use: These are for the patients who greatly benefit from safe swallowing strategies… when they remember to use them. 1) Print out the strategies 2) Cut them to size 3) Place strategies in one of these protectors 4) Set them in front of the patient's food. The strategies will 'pop' out at the patient better if in a little frame. But all these options are easy to sanitize after meals.
19. Regular texture foods
How to Use: Behold, the omnipresent graham cracker. I stick with brand names when buying food at the Dollar Tree. This package is great because the graham crackers are individually wrapped. I usually ask my patients to provide their own food (even $1 items add up!) But in a pinch or to save time if they live in a facility, I'll bust these babies out. Be aware of the expiration date and only give out unexpired, unopened food.
20. Mixed consistency foods
How to Use: Once again, if I'm in a pinch, I'll use one of these little cups. Be aware of any special diets (e.g. low sugar, low carb, gluten-free).
21. Pen lights
How to Use: For oral mechanism examinations. I often use the flashlight app on my phone, but I keep this little guy as a backup. Caveat: The batteries last around half a year. When they die, I buy a new pen light. You may prefer to invest in something that lasts longer.
22. Oral care materials
How to Use: I don't usually give these away, as it would get pricey. But I keep examples handy for patients needing a nudge to improve oral care. I like to show them that they can buy name-brand products for a low price.
23. Chapstick
How to Use: For patients receiving radiation therapy. To state the obvious, I give these out unopened.
Other $1 Items for Patients
24. Reading glasses
How to Use: Once again, this isn't something I buy for my patients, but I do mention that the local Dollar Store probably has a set that would work for them. It's hard to complete reading-based tasks when a patient can't see what's written…
25. Batteries for hearing aids
How to Use: These aren't the longest-lasting, but for my patients who prefer to save money on hearing aid batteries, I recommend trying the local Dollar Store.
26. Incontinence pads
How to Use: If a caregiver mentions incontinence, then I will recommend checking out the Dollar Store for pads. PRO TIP: also works when you're 9 months pregnant and have bronchitis (let's be honest…)
$1 Items for therapists
27. Hand sanitizer
I can get these for free at work, but I sometimes run out or am too busy to stop by the office. Stick with the name brand options. The Dollar Store off-brand tends to leave a weird residue.
28. Breath strips
How to Use: These babies were all the rage in middle school, and my Dollar Store still carries them! These particular breath strips are pretty intense, but they do the trick.
29. Face mask
In case my company runs out of masks, I keep a box of these for backup. Of course, follow the mask-wearing policies that your employer and governing bodies recommend.
Don't Buy (Cognitive Therapy)
Don't Buy: $1 Calculators
Calculators in general are great for math tasks. Dollar store calculator buttons, though large, turned out to be "sticky" and unresponsive. I invested in a pricier version online, and it was worth the cost. Tip: Look for a calculator with large, chunky buttons. They're easier for my patients to use.
Buy This Instead
Don't Buy: $1 Fake money sets
For money management tasks. My more cognitively impaired patients perseverate on the fact that the money isn't real. They can't fully focus on the task. Another con is that the flimsy paper and light-weight coins are difficult for many older adults or patients with fine motor difficulties to manipulate. I ordered a more 'life-like' set online, which has worked better for treatments.
Buy This Instead
Don't Buy: $1 Puzzles
For attention tasks or for patients who express a love of puzzles. A Dollar Store's puzzles (and cheap puzzles in general) tend to have ragged edges that are hard to put together. I've discovered that when it comes to puzzles, higher quality is worth the investment. Look for a set with 100 to 250 pieces. The images should have clear lines and not a lot of repetitive background.
Buy This Instead
Don't Buy (Language Therapy)
Don't Buy: $1 Flashcards
For naming treatment. The flashcards at the Dollar Tree tend to look very childish, which can be insulting to our patients. Also, their cards often have both the photo and the name on the same side. Target sometimes carries better options in their bargain bins at the front of the store. Tip: Look for flashcards with separate cards for upper and lowercase letters.
Buy This Instead
Don't Buy: $1 Whiteboards
I often use whiteboards during aphasia treatment, but the Dollar Store brands stain easily (even when using high-quality dry erase markers). These stains can be super distracting to more severely impaired patients. I spend a few extra bucks to buy higher-quality boards at other stores. I've had good luck with this brand:
Buy This Instead
Don't Buy (For You)
Don't Buy: Electronic items
They work and are cheap enough to justify purchasing in an emergency, but spending a bit more for higher quality electronics is a better bet. See our 20 Must-Have Items for Home Health Therapists for more ideas.
Don't Buy: Energy shots
Do you want a digestive emergency ten minutes into your session with that patient who lives in an RV? Neither did I. Stick with coffee.
Don't Buy: $1 Batteries
They just run out too quickly. Instead, I recommend purchasing a rechargeable battery kit that contains AA batteries, AAA batteries, and a charger. For each charge, these batteries last way longer than any batteries I've ever purchased at a Dollar Store. I have this set, and it's lasted for years:
Buy This Instead
Patient Handouts & Worksheets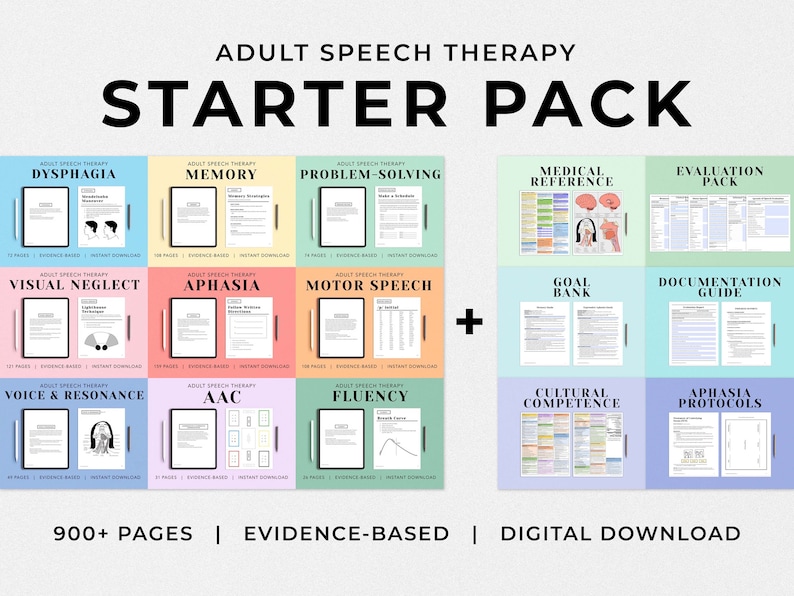 Some of the links in this post are affiliate links. This means that if you click on the link and purchase an item, we will receive an affiliate commission, at no cost to you. As an Amazon Associate, we earn from qualifying purchases.