Phonemic Lists are a must for patients with acquired apraxia of speech.
When these patients intensively practice a specific phoneme in a specific word position, it helps "re-wire" their brains, facilitating motor learning.
About the FREE Phonemic Word Lists
1,300+ words and sentence
Pronunciations are based on General American English dialect
How the lists are organized:

Initial position monosyllabic, bisyllabic, and multisyllabic words
Medial and final position words
Initial, medial, and final position sentences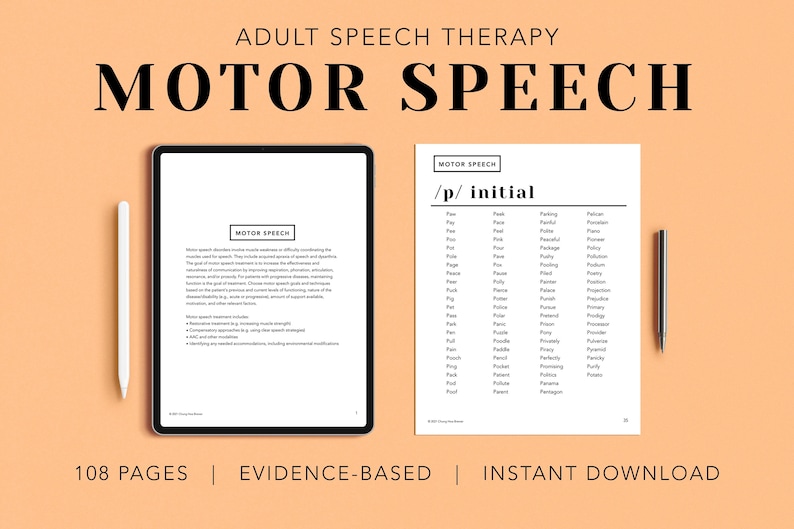 Expanded Word Lists available for purchase. Plus Motor Speech handouts, worksheets, and therapist treatment guides.

Tips for Using the Phonemic Word Lists
Do a large number of practice trials: Fifty or more repetitions per target
Do intensive treatment: If possible, practice at least forty-five minutes per session, several session per week—plus daily homework
Use the lists to target specific phonemes by position and length
Most Popular Articles:
Jump to the Phonemic Word Lists
/p/ initial
Paw
Pay
Pee
Poo
Pot
Pole
Page
Peace
Peer
Puck
Peek
Pace
Peel
Pink
Pour
Pave
Pox
Pause
Polly
Pierce
Parking
Painful
Polite
Peaceful
Package
Pushy
Pooling
Piled
Panama
Pentagon
Pelican
Porcelain
Piano
Pioneer
Policy
Pollution
Podium
Poetry
Position
Projection
/p/ medial & final
Apple
Slippers
Hippo
Grumpy
Teapot
Diaper
Shampoo
Open
Zipper
Happy
Internship
Barbershop
Workup
Yelp
Tarp
Soap
Ramp
Develop
Shortstop
Eavesdrop
/p/ sentences
The pushy politician put the pencil on the paper.
Please prepare the pudding from the package.
Place the Peace Prize on the podium.
Pretend the prancing pony is pink.
Pass the pepper to my plate.
/b/ initial
Bay
Boo
Boy
Bye
Be
Bow
Back
Bake
Beak
Bed
Bash
Beef
Big
Bag
Bog
Better
Birthday
Bottle
Baggage
Breathy
Boyish
Balloon
Baker
Buffer
Buoyant
Bitter
Blizzard
Boutique
Below
Berry
Basically
Biology
Backhanded
Behavior
Benefit
Bulldozer
Brilliant
Bronchitis
Boulevard
Bashfully
/b/ medial & final
Above
Raspberry
Embezzle
Jukebox
Kickboxer
Object
Zombie
Checkbook


Matchbox
Fabric
Affable
Corncob
Adverb
Superb
Absorb
Dub

/b/ sentences
By breakfast, the baby was bawling.
Because of the break, the boys went bowling.
Brighten the bedroom by building a balcony.
The best bookseller for board books is in Boston.
Beating the best in the business was a burden.
/m/ initial
Me
My
Mow
May
Ma
Moo
Meat
Maze
Move
More
Met
Mean
Mall
Mage
Mile
Mitten
Moral
Mini
Minor
Major
Marvel
Master
Molar
Minimal
Multitude
Melody
Meteor
Mechanic
Majesty
Manicure
Mutual
Mutiny
Mystery
Mythical
Motherly
/m/ medial & final
Communicate
Jackhammer
Amber
Checkmark
Example
Number
Bemuse
Squeamish
Flame
Realm
Auditorium
Criticism
Classroom
Petroleum
Film
Formal


/m/ sentences
Maybe the monk makes moscato.
Must we move to Montana on Monday?
My manager makes magnificent muffins.
My mom married mean Mr. Mustard.
The muzzle made the mutt mutter more.
/w/ initial
Whoa
We
Why
Whim
Wish
Wig
Wide
Wad
Wade
Woof
Wag
Whack
Willow
Wildlife
Wasted
Winner
Wizard
Walrus
Whisky
Whistle
Worthy
Wardrobe
Weary
Western
Watering
Wackily
Wanderlust
Wheelbarrow
Worshipping
Wireless
Wildflower
Whatever
Wimbledon
Wallflower
Worthiness
/w/ medial
Dour
Sour
Power
Shower
Tower
Flower
Homework
Always
Highway
Someone
Reward
Nationwide
Nowadays
Microwave
/w/ sentences
Why wonder what will happen?
Well-wishers won't weaken the worst of my worries.
When I want a waffle, I walk to Wanda's.
We will win weightlifting this weekend.
The wife filled the wheelbarrow with wild weeds.
/f/ initial
Fee
Foe
Fill
Fan
Fog
Food
Fish
Fizz
Fix
Fin
Fat
Fought
Forget
Fallen
Feather
Female
Fury
Foolish
Flatten
Fairy
Farmer
Finance
Flavor
Flashlight
Finalist
Faculty
Fingerprint
Fictional
Forgiving
Firewall
Following
Feminist
Forgotten
Forgery
Funnily
/f/ medial & final
Coffee
Professor
Effect
Superficial
Official
Reflexive
Justify
Qualify
Liquefy
Inflexible
Handcuff
Triumph
Calf
Carafe
Laugh
Staff
Behalf
Choreograph
Giraffe
Telegraph
/f/ sentences
First find the photo of the fresh flowers.
The fingerprint was found by the front foyer.
The forest feels like freedom to my fettered mind.
I'd forgotten the fee for the founding fundraiser.
There's frozen fish and other food in the freezer.
/v/ initial
Vow
Vote
Voice
Van
Vet
Vat
Veer
Vine
View
Vice
Vox
Verb
Volley
Value
Villain
Vision
Vacuum
Vintage
Vessel
Veto
Vapor
Venture
Viper
Venue
Vertebrae
Veracity
Visceral
Vertical
Visitor
Verify
Various
Vertigo
Vegetable
Vendetta
Validate
/v/ medial & final
Overt
Equivalent
Civil
Overpriced
Civilized
Rival
Shaving
Approval
Every
Fever
Trove
Naive
Grove
Octave
Remove
Relive
Starve
Active
Native
Absolve
/v/ sentences
Veterans in Virginia vote for their values.
The vineyard vetted very valuable vintage Vermouth.
The vaccines for the virus varied in validity.
The vibrato of her voice was vague and vapid.
The Vikings vanquished the vagabonds during the volley.
"th" initial
The
This
That
Though
Then
They
There
Them
These
Than
Thought
Through
Themselves
Therein
Thorough
Throughout
Thirty
Thirsty
Thoughtful
Thursday
Thunder
Thousand
Thirteen
Thrifty
Theorize
Thinkable
Thermally
Theatric
Thunderstorm
Thriftiness
Thespian
Thenceforward
Three-quarters
Thievishness
Thoughtfulness
"th" medial & final
Birthing
Bother
Dither
Father
Mother
Leather
Weather
Worthy
Athletes
Amethyst
Wealth
Smooth
Breath
Hearth
Sleuth
Zenith
North
South
Tenth
Width
"th" sentences
The thief thwarted the sleuth.
The smoothie in the thermos was thirst-quenching.
They gathered thirty threadbare thespians in the theatre.
Thanksgiving is now the third Thursday of the month.
I'm thinner although my width is thickening.
/d/ initial
Do
Doe
Da
Die
Day
Doll
Dug
Doze
Deck
Ditch
Dine
Dab
Diet
Dolphin
Dancing
Donkey
Daisy
Daily
Daughter
Dinner
Double
Doing
Design
Demo
Defender
Disagree
Dominance
Dubious
Domino
Dialogue
Decibel
Disengage
Desire
Disarming
Durable
/d/ medial & final
Leader
Jeopardy
Paddy
Rider
Merchandise
Hazardous
Prejudice
Oxidize
Bedroom
Shadow
Degrade
Provide
Commode
Implode
Second
Allude
Chide
Secede
Parade
Florid
/d/ sentences
Don't you dare delay this discussion.
The deacon died with dignity.
Dancing with dinosaurs is a dangerous endeavor.
Deliver the disclaimer without delay.
The double date was dour and depressing.
/t/ initial
Two
Toe
Tie
Top
Type
Toy
Touch
Tap
Tee
Tip
Tool
Time
Taco
Talent
Turkey
Toilet
Teacher
Table
Twelve
Tulip
Tuesday
Tattle
Tuba
Tiger
Typical
Terrible
Temperature
Tambourine
Tidily
Tapestry
Turbulent
Takeaway
Ticklish
Taskmaster
Tipsiness
/t/ medial & final
Empty
Utensil
Valentine
Military
Hunter
Guitar
Bathtub
Hotel
Jointly
Montana
Flirt
Forecast
Bat
Insolent
Cast
Viaduct
Covenant
Deposit
Supplement
Convenient
/t/ sentences
Toddlers tend to tax my tolerance.
My tuba teacher was a taskmaster.
I took the taxi to town on Tuesday.
The bathtub was empty each time.
The tap is in the toolbox next to the outlet.
/n/ initial
No
New
Now
Gnaw
Knee
Nope
Nil
Nay
Nap
Nick
Nab
Knack
Nature
Nothing
Number
Never
Nuclear
Nova
Narrow
Nightmare
Navy
Nemo
Nickel
Nephew
Nevermore
Nauseous
Neighborhood
Newcomer
Noisily
Nasally
Nursery
Narrowly
Numeral
Neurosis
Numbering
/n/ medial & final
Sunny
Dinner
Honey
Vanilla
Piano
Tennis
Funny
Animal
Confuse
Tent
Remain
Design
Balloon
Tuition
Cushion
Fifteen
Meridian
Stubborn
Corn
Phone
/n/ sentences
I nearly nabbed the new newspaper.
The knight kneeled before his nemesis.
The necklace needs new nickel ornaments.
Needless to say, he never knew my name.
The nightmare of a nuclear attack made me nervous.
/s/ initial
See
So
Sue
Saw
Say
Sick
Stick
Stock
Slay
Slim
Sip
Stove
Snicker
Soldier
Safety
Slightly
Stutter
Steeply
Snoring
Starry
Seven
Secret
Solid
Snowman
Several
Sangria
Sunflower
Sleepover
Signature
Silicon
Superman
Sacrifice
Studio
Snorkeling
Surrender
/s/ medial & final
Passive
Mistake
Casket
Poster
Blissful
Downsized
Basket
Jigsaw
Mosquito
Mustard
Chaos
Abyss
This
Bogus
Tennis
Porous
Painless
Calculus
Robotics
Gracious
/s/ sentences
Save the sledding and snowmen for snowy days.
Stay home from school when you're sick.
Sleeping soundly is easier said than done.
I slipped the sweater on when the sun set.
Several sangrias later, I was snoring sonorously.
/z/ initial
Ziplock
Zappy
Zipping
Zagging
Zephyr
Zapper
Zooming
Zestfulness
Zealotry
Zambia
Zesty
Zeitgeist
Zealander
Xylophone
/z/ medial & final
Easy
Music
Puzzle
Lizard
Desert
Scissors
Daisy
Wizard
Dessert
Lazy
Tease
Phrase
Polarize
Supervise
Surprise
Paralyze
Analyze
Choose
Oppose
Amuse
/z/ sentences
There are dozens of zombies zooming by.
The zealot said zany and bizarre phrases.
I apologize that I zonked out during your presentation.
The prize-winning pretzel created a lot of buzz.
The shoes in the magazine are a zillion dollars.
/ɹ/ initial
Row
Raw
Rain
Ray
Reek
Rad
Rack
Rod
Rich
Rash
Raid
Reef
Relish
Railing
Regal
Resting
Riddle
Respect
Random
Riot
Research
Relief
Reject
Raining
Relative
Ratio
Radiant
Reflection
Retina
Remedy
Recession
Revival
Rosary
Reasoning
Rectangle
/ɹ/ medial & final
Hairy
Phrase
Blizzard
Quart
Exercise
Hybrid
Blueberry
Grizzly
Jargon
Ornament
Hotwire
Capture
Empire
Square
Figure
Fracture
Mediocre
Conspire
Shore
Nor
/ɹ/ sentences
I really regret writing the review.
The rapid recession made residents reel.
I read her resume on reflex.
Their richest resource was the ruby.
The renegade rapidly ran away.
/l/ initial
Law
Life
Love
Laugh
Live
Less
Long
Line
Low
Lie
Lab
Look
Lion
Laughter
Liar
Language
Lady
Lemon
Loving
Llama
Lava
Lobster
Later
Lotion
Lottery
Lemonade
Limited
Lavender
Licensure
Licorice
Luxury
Ligament
Liable
Ladybug
Logistics
/l/ medial & final
Yellow
Silver
Column
Puzzling
Black
Palace
Geology
Cycling
Complex
Slow
Casual
Hassle
Fossil
Reveal
Vessel
Actual
Recycle
Bubble
Roll
Mile
/l/ sentences
You'll likely live a long life.
The lasagna came with lettuce and lemonade.
It's just my luck that I lost the lottery.
The lamp in the living room is leaning to the left.
Lift the lever to release the load.
/k/ initial
Caw
Cow
Key
Cope
Kid
Kite
Kind
Kill
Keep
Keen
Kip
Kiln
Candy
Candle
Camel
Carrot
Cabbage
Cabin
Cartoon
Color
Costume
Country
Cousin
Kitten
Companion
Confusion
Calcium
Carefully
Clarity
Conscience
Caramel
Conference
Capable
Compliment
Copious
/k/ medial & final
Ticket
Turkey
Bacon
Jacket
Bucket
Necklace
Soccer
Breakfast
Chicken
Looking
Shark
Music
Squeak
Medic
Black
Knock
Desk
Amuck
Poetic
Pathetic
/k/ sentences
Kindly keep the kisses for your cutie.
I'm calling to confirm your chiropractic consultation.
My cousins kept kicking the basketball.
The chemical kills the critters that crawl in the cupboard.
The cows kept me company in the country.
/g/ initial
Go
Goo
Goal
Good
Goof
Gate
Gaze
Gauze
Goat
Gob
Gal
Gain
Garbage
Given
Guitar
Garden
Goodness
Golden
Glitter
Gala
Giver
Grandma
Gracious
Guilty
Gullible
Granary
Glossary
Godfather
Gazebo
Groveling
Guaranteed
Glorify
Gardener
Gunpowder
Gratefully
/g/ medial & final
Sugar
Yogurt
Burger
Forget
Triangle
Again
Yoga
Regular
Negative
Figure
Leapfrog
Smog
Bootleg
Handbag
Jitterbug
Unplug
Egg
Shrug
Dog
Backlog
/g/ sentences
Go for the gold though the gamble is great.
Goodness gracious, the grandkids are growing.
Getting to Grand Central was a gargantuan globetrot.
Give us the goods or get gone.
The grass grew and the garden was green.
/ʃ/ initial
She
Shoe
Shy
Shift
Shell
Shout
Show
Shot
Shed
Shape
Share
Sheep
Shadow
Shower
Shovel
Shampoo
Shoelace
Sugar
Shedding
Shady
Shiver
Shopping
Shoulder
Shatter
Shortlisted
Shortcoming
Shopkeeper
Showered
Shrubbery
Shadowy
Showering
Sugary
Shivering
Shockingly
Sheepherder
/ʃ/ medial & final
Mushroom
Flashlight
Pushup
Cashew
Cashier
Marshy
Action
Bushes
Dishes
Fashion
Licorice
Eyelash
Replenish
Punish
Relish
Trash
Mustache
Flash
Tarnish
Astonish
/ʃ/ sentences
Surely the shortcut shall show us the finish?
I shivered shirtless in the shadows.
Shifty men in the shantytown vanished into the shrubs.
The chef dished the shallots and shellfish with a flourish.
I shun showy shareholders who are selfish and shallow.
/ʧ/ initial
Chow
Chap
Chip
Cheer
Chase
Cheat
Chop
Cheese
Chair
Chalk
Change
Check
Chilly
Chipmunk
Chapter
Challenge
Charming
Cheaply
Cheeky
Chosen
Chewing
Channel
Cheaper
Chopsticks
Cheerios
Cheerleader
Cheeseburger
Challenging
Champion
Changeable
Chimpanzee
Chihuahua
Chickenpox
Chewing gum
Charmingly
/ʧ/ medial & final
Crunchy
Kitchen
Teacher
Ketchup
Stitches
Pitcher
Marches
Stretches
Hatching
Peaches
Blowtorch
Stopwatch
Overreach
Goldfinch
Branch
Latch
Word-search
Stagecoach
Pouch
Preach
/ʧ/ sentences
The chattering children were cheering their teacher.
Eating cheese and chocolate with chopsticks is challenging.
I was chided for chomping the Cheerios.
Chuck some charcoal in the chimney on this chilly day.
The cheaper China plates chip when chucked.
/dʒ/ initial
Judge
Juice
Just
Jay
Joy
Jack
June
Jam
Jet
Jar
Jade
Jazz
Joyous
Journey
Justice
July
Java
Jealous
Jacket
Japan
Journal
Joker
Jewel
Juicy
Jeopardy
Jaywalking
Jackrabbit
Joyfulness
Juxtapose
Judgmental
Journalist
Jamaica
Jessica
Jonathan
Jovial
/dʒ/ medial & final
Object
Subject
Pajamas
Bejeweled
Injury
Banjos
Bungee
Conjoin
Reject
Injected
Offstage
Exchange
Strange
Stooge
Upstage
Advantage
Scavenge
Passage
Mismanage
Disadvantage
/dʒ/ sentences
Jack and Jill just need a jug of juice.
The journalist jeered at the judge's justice.
The jailer jabbed the juvenile jauntily.
The jock juggled the javelin with joy.
Stop jamming the jukebox with junk music.
/ʒ/ medial & final
Equation
Confusion
Television
Usual
Visual
Measure
Pleasure
Version
Camouflage
Collage
Entourage
Garage
Massage
Mirage
Sabotage
Montage
You
Yes
Yeah
Yo
Yawn
Yin
Yang
Yup
Your
Y'all
Yip
Yack
Yonder
Yawning
Yodel
Yeti
Yellow
Yippee
Yankee
Yourself
Yoga
Yammer
Youthful
Yummy
Yellowish
Yearningly
Youthfulness
Yardmaster
Yellowtail
Yardstick
Yeastiness
Yesterday
Youthfully
Yearbooking
Yeastiest
/j/ medial
Lawyer
Loyal
Reuse
Royal
Coyote
Reunion
Teriyaki
Himalaya
Computer
Value
Canyon
Infuse
Askew
Miscue
Preview
Rescue
/j/ sentences
You yearn to return to Yosemite and Yellowstone.
I yanked the yellowtail onto the yacht.
The yeast yielded a yellowish loaf.
Yawning, I ate the yummy yogurt.
Yoga will make you more youthful.
/h/ initial
Hot
Hope
Heat
Had
Hide
Hog
Hawk
Hole
Hill
Him
Home
Ham
Hello
Human
Happen
Holly
Holy
Happy
Hungry
Hollow
Humble
Hometown
Heartless
Helpful

Hamburger
Happening
Helium
Honeymoon
Hypocrite
Hollywood
Hibiscus
Hazardous
Hickory
Handkerchief
Hesitant

/h/ medial
Rehearsal
Forehead
Inhale
Exhale
Inherit
Unhappy
Childhood
Seahawk
Blowhole
Withheld
Beehive
Uphill
Cornhusk
Behavior
/h/ sentences
The hopeful homeowners left their humble hometown.
I hear her husband had a heart attack.
Please help him hoist the hay bale.
The honeybees hummed in harmony.
My hair looks horrible and hideous.

More Resources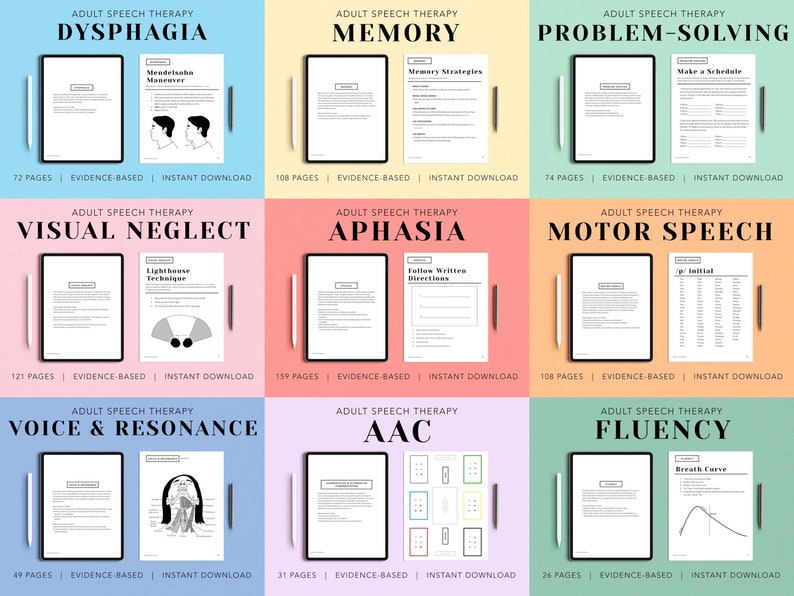 Popular Posts
Some of the links in this post are affiliate links. This means that if you click on the link and purchase an item, we will receive an affiliate commission, at no cost to you. As an Amazon Associate, we earn from qualifying purchases.