Know your interdisciplinary team! And how and when to refer your patients out.
Let's say you've started treating Mrs. Flores, a darling octogenarian just discharged home after a stroke.

As a PT, you realize that she's a good candidate for Botox to manage her spasticity. Or as an SLP, you suspect hearing loss. Or perhaps as an OT, Mrs. Flores confides that she can't manage her medications consistently.

Although important, these health care concerns are not within your scope of practice to treat. What to do?

Time to make a referral!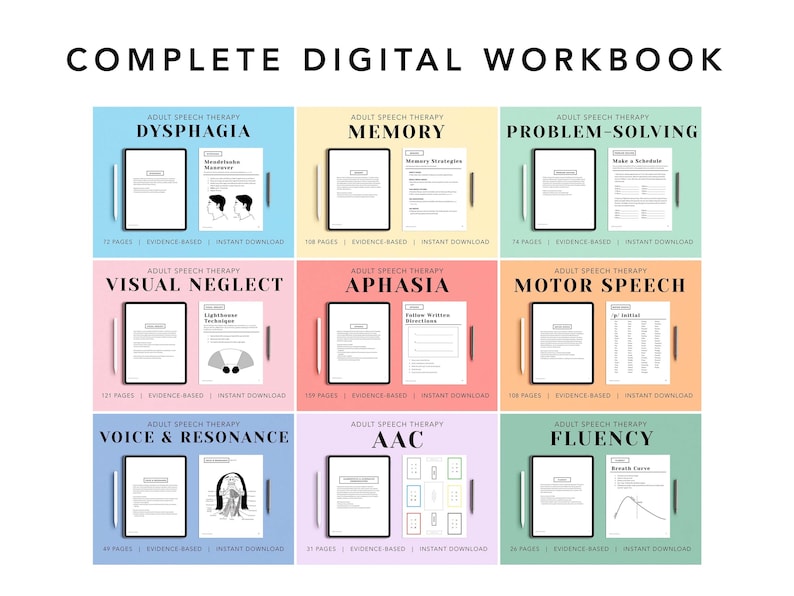 Complete Digital Workbook. Hundreds of Handouts, Worksheets, and therapist treatment guides
More Popular Articles:
23 Common Referrals for Home Health Therapists
*When referring patients out, communicate with your supervisor if concerns of patient well-being and safety arise. Know your company's referral process.

1. 911
When you suspect an urgent medical condition (e.g., chest pain, signs or symptoms of a stroke, loss of consciousness, etc).
2. Adult Protective Service
When you suspect or observe abuse or neglect 🙁
3. Audiologist
When you suspect hearing loss or an issue with hearing aides.
4. Gastroenterologists (GI doctor)
When you suspect esophageal dysphagia or other GI-related anatomical/physiological impairments (e.g., Zenker's diverticulum, hiatal hernia, laryngopharyngeal reflux). When you have concerns about a feeding tube.
5. Home Health Aide
When the patient reports difficulty bathing or you observe that the patient has not bathed in a while.
6. Medical Social Worker
When you suspect that the patient would benefit from increased assistance at home (e.g., meal preparation, medication management). When the patient may benefit from information regarding available funding resources.
7. Neurologist
When you suspect your patient has an undiagnosed neurological impairment (e.g., dementia, Parkinson's disease, ALS). Or a worsening neurological condition (e.g., progression of Parkinson's disease, Parkinson's medication no longer seems as effective, stroke symptoms are progressing atypically, etc.)
8. Neuro-Ophthalmologist
When you suspect visual neglect or visual field cuts that have been untreated.
9. Neurosurgeon
Facial pain (Trigeminal Neuralgia)

Spine referrals without MRI/MRI report evidence of fracture, neoplasia, or infection and with stable neurological function (e.g., no progressive weakness or numbness or bladder/bowel dysfunction that is NOT pain-related) and Physical Therapy hasn't helped.

Arm pain (brachalgia) or Leg pain (sciatica) which is of a radicular nature and Physical Therapy hasn't helped.
(Adapted from Santa Clara Valley Medical Center, link here)
10. Nutritionist/Dietician
When you suspect malnutrition that is not dysphagia related.
11. Occupational Therapist
When you suspect or observe difficulties performing ADL's (e.g., dressing, feeding, preparing meals) or fine motor tasks (e.g., picking up small items, writing).
12. Optometrist
When you suspect general visual acuity issues. Or a patient needs a new vision prescription.
Everything you need to provide speech therapy to adults in the home health setting
13. Orthopedist
When a patient with chronic pain (e.g., hip, knee, or shoulder arthritis) isn't responding to therapy and may need a consult for surgery (e.g., hip or knee replacement). And to clarify your patient's protocol or precautions after a surgical procedure.
(Santa Clara Valley Medical Center Referral Guide Here)
(This referral may be to an Orthopedic Surgeon. Or it may be to a Physician's Assistant or Nurse Practitioner specializing in Orthopedics.)
14. Otolaryngologist
Also known as an ENT or Ear-Nose-Throat Doctor.
When you suspect anatomical impairments of the vocal cords and/or nasal, oral, pharyngeal, laryngeal cavities.
15. Outpatient SLP/PT/OT
When your patient is no longer homebound but would likely benefit from continued therapy. This may include a Hand Therapist (can be OT or PT)if your patient experiences significant finger, hand, wrist, arm, shoulder, or neck pain, including from arthritis, carpal tunnel syndrome, etc.
16. Physical Therapist
When you suspect the patient is a fall risk due to poor balance, has difficulty transferring, or may benefit from assistive devices.
17. Physical Medicine & Rehabilitation (PM&R) or Podiatrist
When you'd like a referral for Botox injections or to get approval for a wheelchair.
18. Primary Care Physician (PCP)
When you want a referral to a specialist or when you suspect serious medical issues (e.g., suspected stroke, injury from a fall). Or to request relevant tests (such as X-rays) or a medication review (e.g., if the patient is still taking medications that are no longer on the current medication list).
19. Psychologist, Counselor, Marriage and Family Therapist
When you suspect unmanaged or exacerbated psychological issues that affect participation in therapy or daily life.
20. Registered Nurse
When you suspect or observe a non-urgent medical issues (e.g., swelling, bruising, possible wound) or that the patient would benefit from assistance with medication management.
21. Respiratory Therapist
When you suspect issues with tracheostomies.
22. Speech-Language Pathologist
When you suspect issues with cognition (e.g., significant forgetfulness, difficulty sequencing complex exercises). Or when you suspect issues with communication, swallowing, or nutrition.
23. Urologist
When your patient would like his/her catheter removed. Or when your patient experiences the urgent need to urinate, creating an increased fall risk.

* This list of referrals is by no means comprehensive, so use your best judgment and problem-solve with a supervisor when deciding the best course of action for your patients!

Being respectful and open-minded when requesting referrals can take you a long way. No one health care provider knows everything, but if we work together, we can certainly provide better care for our patients 🙂
More Resources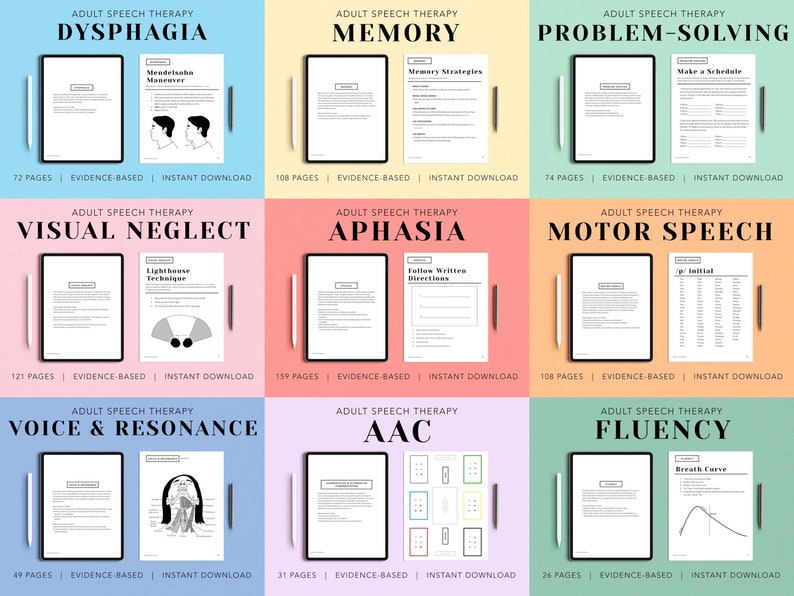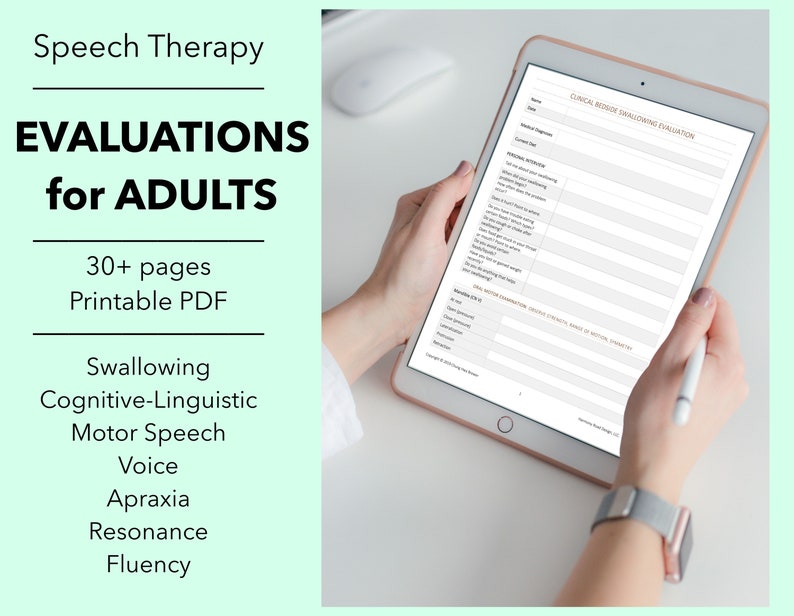 Summary of 23 Important Referrals for Home Health Therapists
1. 911
2. Adult Protective Services
3. Audiologist
4. Gastroenterologist
5. Home Health Aide
6. Medical Social Worker
7. Neurologist
8. Neuro-Ophthalmologist
9. Neurosurgeon
10. Nutritionist or Dietician
11. Occupational Therapist
12. Optometrist
13. Orthopedic Specialist
14. Otolaryngologist
15. Outpatient SLP/PT/OT
16. Physical Therapist
17. PM&R or Podiatrist
18. PCP
19. Psychologist/Counselor/MFT
20. Registered Nurse
21. Respiratory Therapist
22. Speech-Language Pathologist
23. Urologist
Some of the links in this post are affiliate links. This means that if you click on the link and purchase an item, we will receive an affiliate commission, at no cost to you. As an Amazon Associate, we earn from qualifying purchases.