Whether it's for a full-time job or the occasional consultation or side-gig, most speech-language therapy professionals will visit patients' homes.
In my years as a home health therapist, I rarely felt unsafe. But early in my career, there was one visit where I ignored my instincts—despite the warning bells going off in my mind and body.
The apartment was in a rough part of town. It had an isolated parking lot that was blocked on one side by railroad tracks and on the other by ramshackle factories. Pushing down my unease, I grabbed an assessment kit and knocked on the door.
The caregiver was jittery, incoherent, and clearly on something. I was afraid, but I reminded myself that the patient needed this assessment. I went inside.
The condition of the apartment and of the patient was appalling. I rushed through the assessment as the caregiver hovered over me; I had the distinct impression that my forceful, assertive tone was the only thing stopping him from attacking me. I honestly felt lucky to get out of there unharmed.
When I reported the condition of the patient and the apartment to the case manager, she made it very clear that I should never have entered that apartment. No assignment was more important than my safety.
It shook me that I was so focused on doing my job that I put myself at risk. But it also bothered me that therapist safety was never otherwise discussed in the home health company. I was a young, new therapist; I needed that education.
In this article, we'll go over ways that you can keep yourself safe during home visits. But really, it boils down to this: Trust your instincts.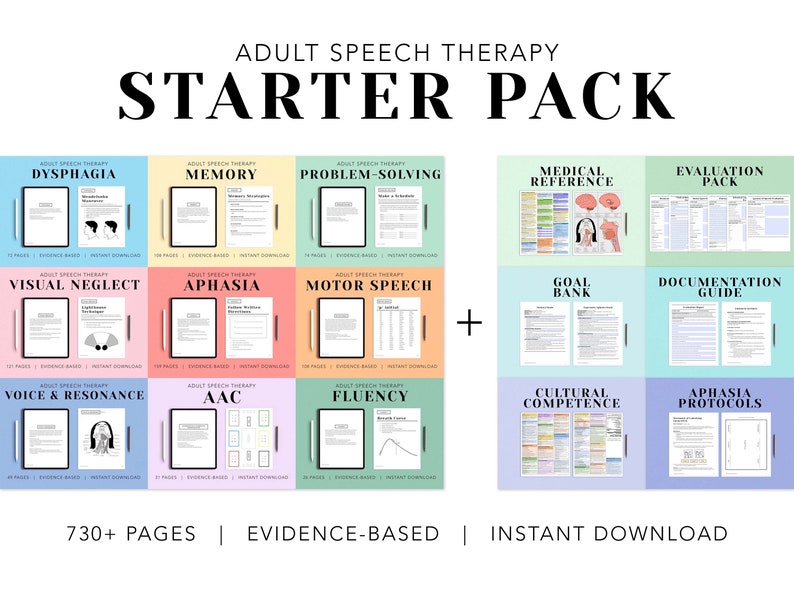 Handouts, Worksheets, Assessment Templates, Goal Banks, Documentation Guide, and much more!
More Popular Articles:
Trust Your Instincts
Many of us, women especially, have a fear of being "rude." It can even override our desire to protect ourselves. I have certainly felt this way.
If you are ever in a situation where you feel unsafe but paralyzing niceness is stopping you from leaving, say something like, "I need to get some paperwork from my car." Then grab your bags if you can and leave. That's it. You don't need to explain yourself further.
Pre-Planning
Always let someone know your location and when you expect to report back. This can be your employer, a family member, or friend.
Know how to use the safety features on your phone (iPhone's Emergency SOS button, flashlight, etc.)
Download a safety app such as Noonlight or Bsafe which allow you to make emergency calls by pressing a button or icon.
Keep your phone charged. Have a car-charger or power bank with you.
Keep your car well-maintained with enough gas or electric charge.
Driving & Parking
Have accurate directions to the house or apartment and get to know the location on Google Maps.
When driving alone, have the windows rolled up and doors locked.

Park the vehicle in a well-lit area, away from large trees or shrubs where a person could hide.

Park in a way that your car can't be blocked in.
Before getting out of the car, check the surrounding location and activity. If you feel uneasy, do not get out of the car.
Stay in your car if you notice anything that might threaten your security, such as strong odors from a drug lab, gunshots, or shouting and sounds of fighting.
Keep your hands free from objects when walking to and from your car.
Have an extra set of keys in case you lock your keys in the car (I've done this more than once!)
In part from the CDC's Niosh Fast Facts: Home Healthcare Workers, How to Prevent Violence on the Job
General Safety in the Home
Wear practical, comfortable shoes (not heels) and clothing that allow you to move freely. Wear minimal jewelry.
Request to work close to the front door or have a clear path to the door. Avoid going into bedrooms, is possible. If your patient needs extra time to get from the bedroom to the living space, call ahead to give them that time.
Avoid going to a patient's home when it's dark outside. If your live in a place with short daylight hours, consider starting your work day earlier or keeping your visit shorter.
Have pepper spray easily available, such as in the front pocket of your scrubs with nothing else in that pocket. Know your local, federal, and company rules about carrying pepper spray.
Guard your privacy. A certain level of openness is encouraged to build rapport. But don't share personal, identifying information (your address, about your family, political and religious affiliations, etc.)
Safety from Physical Injuries, Infections, & Bodily Fluids
Get proper training before attempting to lift or transfer a patient.
Wear appropriate personal protective equipment (surgical masks, disposable medical gloves, medical gowns, etc.) to minimize the spread of infection and illness.
Keep your shoes on. Cover your shoes with shoe protectors in households that prefer shoes off in their home.
Be careful of slippery floors, cramped spaces, and open cupboards that you could bump into.
Use barriers (such as the disposable blue sheets) to place under your bags or wherever you sit. You can let patients know that it's company policy to protect the patient from germs.
Urinary incontinence is not uncommon in some populations; try to sit on hard surfaces (wooden chairs or walkers with plastic seats) and avoid fabric furniture, even when using a barrier. If some case, you may choose to squat or stand by the patient instead.
Ask to have any animals leashed and/or placed in a different room from where you'll be treating the patient.
Safety from Stress & Burnout
Listen to your body and repect your feelings and needs. If you're feeling overwhelmed or exhausted, give yourself the space to pause and check-in. You may sit in nature, meditate, or even take a minute alone in your car before seeing the next patient.
Consider talk-therapy if you're struggling. Psychology Today's excellent Find a Therapist feature allows you to choose therapists based on your insurance and personal preferences.
If talk-therapy is not your jam, find other ways to respectfully work through hard feelings. Here's an article about self-care.
Advocate for yourself. Ask for a smaller caseload or less driving. Ask for ergonomic equipment to avoid muscle strain. Ask for a real lunch break and more paid documentation time. Ask for an annual raise. You deserve it!
Read more: Let's Talk about Therapist Burnout
More CDC Safety Tips for Home Health Workers
During the visit, use basic safety precautions by (1) being alert, (2) evaluating each situation for possible violence, and (3) watching for signals of impending violent assault, such as verbally expressed anger and frustration, threatening gestures, signs of drug or alcohol abuse, or the presence of weapons.
Maintain behavior that helps to defuse anger by (1) presenting a calm, caring attitude, (2) not matching threats, (3) not giving orders, and (4) acknowledging the person's feelings.
Avoid behaviors that may be interpreted as aggressive (for example, moving rapidly or getting too close, touching unnecessarily, or speaking loudly).
If possible, keep an open pathway for exiting.
Trust your judgment.
Avoid situations that don't feel right.
If you cannot gain control of the situation, shorten the visit and remove yourself from the situation. If you feel threatened, leave immediately.
If you need help, use your cell phone to contact your employer or 911, depending on the severity of the situation.
From CDC's Niosh Fast Facts: Home Healthcare Workers, How to Prevent Violence on the Job
More Resources