Whether it's for graduation, a thank you, or simply to say 'you matter', you're searching for the perfect gift for a speech-language pathologist, SLPA, or SLT.
Good for you! Therapists make a huge difference in the healing journeys and quality of life of millions of people around the globe.
And here's a little insider secret: they don't get thanked nearly as much as their caring and hard work deserve. Helping others is a reward in and of itself. But let's be honest: Nothing replaces good 'ole recognition.
Without further ado, here are our top picks for the best gifts for speech-language pathologists!
Some of the links in this post are affiliate links. This means that if you click on the link and purchase an item, we will receive an affiliate commission, at no cost to you. As an Amazon Associate, we earn from qualifying purchases.
Best Gifts for Speech-Language Pathologists
1. A 'Thank You'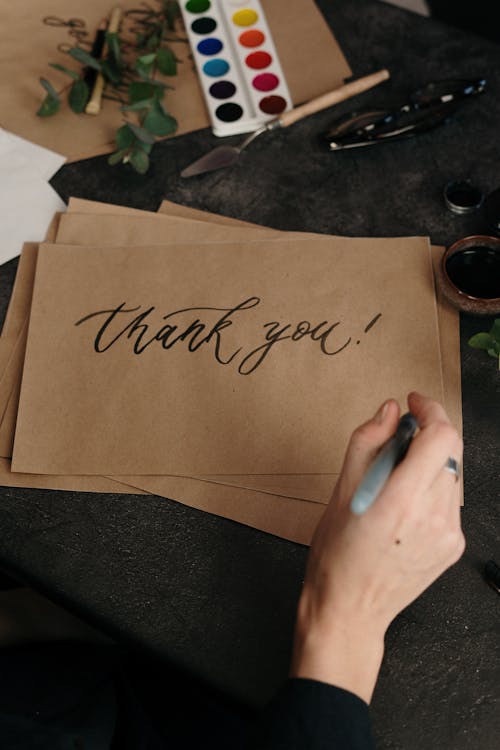 Write it in a card, say it out loud, or take the time to tell their manager how much your therapist matters. The world could use more expressions of gratitude and kindness, so saying 'Thank You' is our top recommendation!
2. A Lovely Plant
A house plant or bouquet of flowers will bring color and joy into your therapist's home for weeks and even years, depending on how green their thumbs are! Ikea (their succulents are pictured above), local grocers such as Trader Joes, and even your own garden are excellent spots to pick up these gorgeous gifts.
A practical note: your therapist may not have the supplies nor the time to care for a plant until they take it home. Consider including a vase or wetting a paper towel to wrap around a bouquet's stems before covering in plastic wrap. Water a potted plant before gifting.
3. The Adult Speech Therapy Starter Pack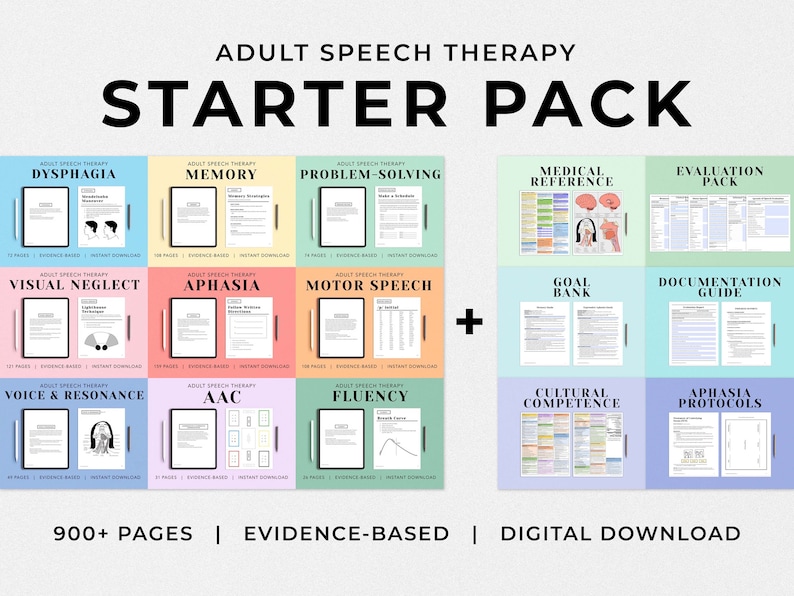 Give your favorite speech therapist working with adults the gift of TIME.
The Starter Pack comes with hundreds of print-and-go worksheets, handouts, and templates.
Evidence-based and organized by topic, this gift will save therapists endless hours they would otherwise spend doing research, hunting through files, and creating their own materials.
More Popular Articles
3. A Badge Reel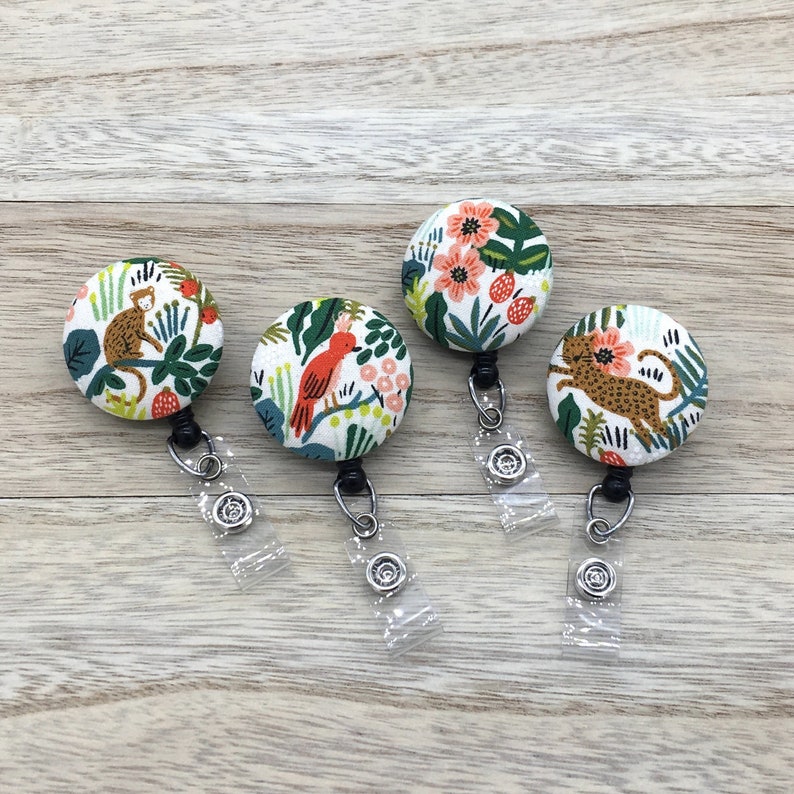 In a sea of scrubs and polo shirts, sometimes it's nice to add a pop of fun to an outfit! Badge reels are a great gift for any therapist. Depending on the setting your therapist works in, a plastic badge reel may be best for frequent disinfection (think therapists working in hospital rooms).
5. A Mug or Tumbler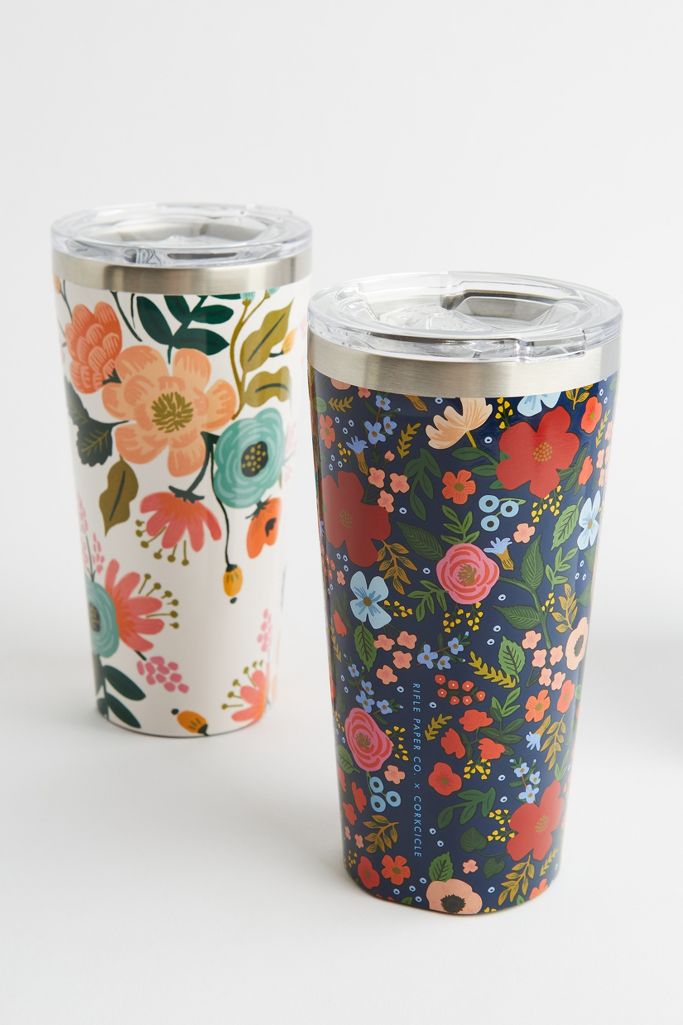 There's nothing like a beautifully designed drink receptacle to brighten up a therapist's day. Throw in a bag of Philz coffee (trust me on this one) and your therapist will be ready for the next 6 patients!
6. Korean Beauty Products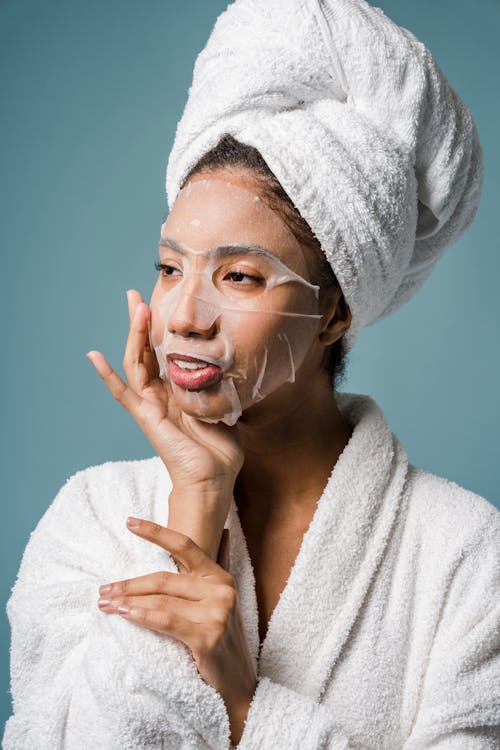 Gift your therapist a spa day at home!

If you have not yet jumped on the Korean beauty bandwagon, I insist that you hop on right now. Quick! I saved you a spot! I don't care who you are: Everyone looks healthier, glow-ier, younger, and just plain feels better with some high-quality skincare.
Another great thing about Korean beauty products? They're affordable!

At around $2 each, Mediheal's Sheet Masks are a great option. They have great reviews and will leave your therapist's skin glowing.

7. A Zip-up Jacket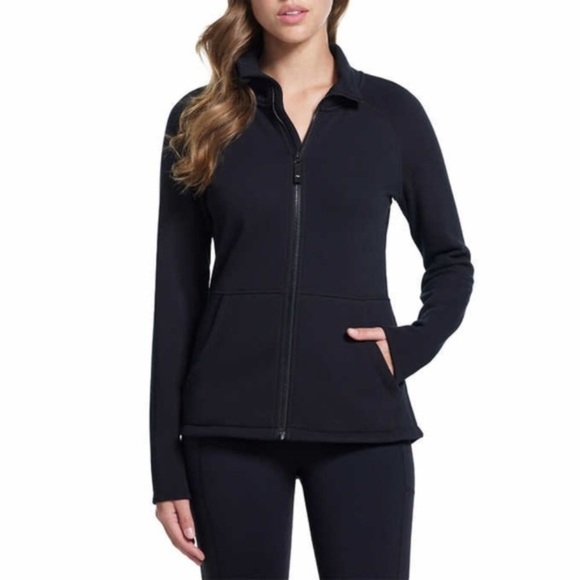 Many therapists will appreciate a warm, lightweight jacket to layer over their clothes on cold workdays.

The jacket should be:

A solid color without obvious logos (black is a classic that most employers won't object to)

Zip up: to take on and off easily

Mock neck (but not hoodie) to keep out the chill while looking professional

Thin enough for full mobility and so it's easy to push up the sleeves for hand washing.

8. A Pulse Oximeter and/or Gait Belt
For a solid, practical gift, my therapy friends working in Skilled Nursing Facilities have Pulse Oximeters and Gait Belts on their wish lists!
The Mibest Pulse Oximeter above is the top recommendation of a Respiratory Therapy Zone review. That said, it'll be up to the therapist and their employer to determine what tools are safe and effective for their patients.
9. Yoga/Barre Socks

For the pediatric therapist or for the therapist who loves to kick off their shoes at work, these non-slip socks are the gift they never knew they needed! The straps will keep the socks from falling off as they chase toddlers, while grips on the bottom prevent slipping (also while chasing toddlers). Plus, a low-profile cut allows the therapist to wear flats or other shoes that just don't look good with tall socks!
10. Food!
As they say, the quickest way to a therapist's heart is through pastries!

Food-to-share is a great option if your therapist's employer has strict rules that don't allow them to accept gifts.
11. A Beautiful Clipboard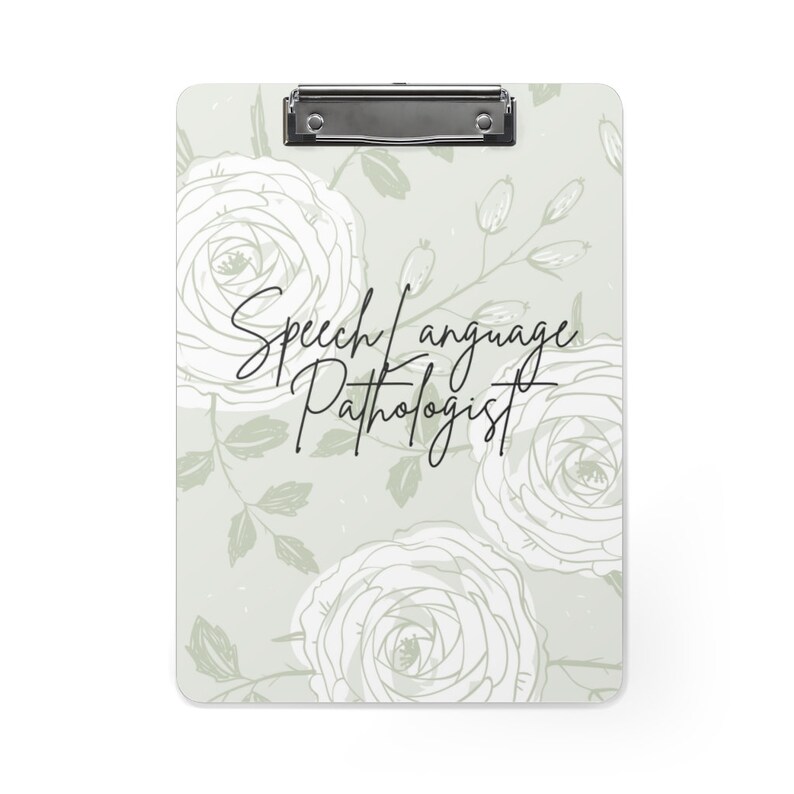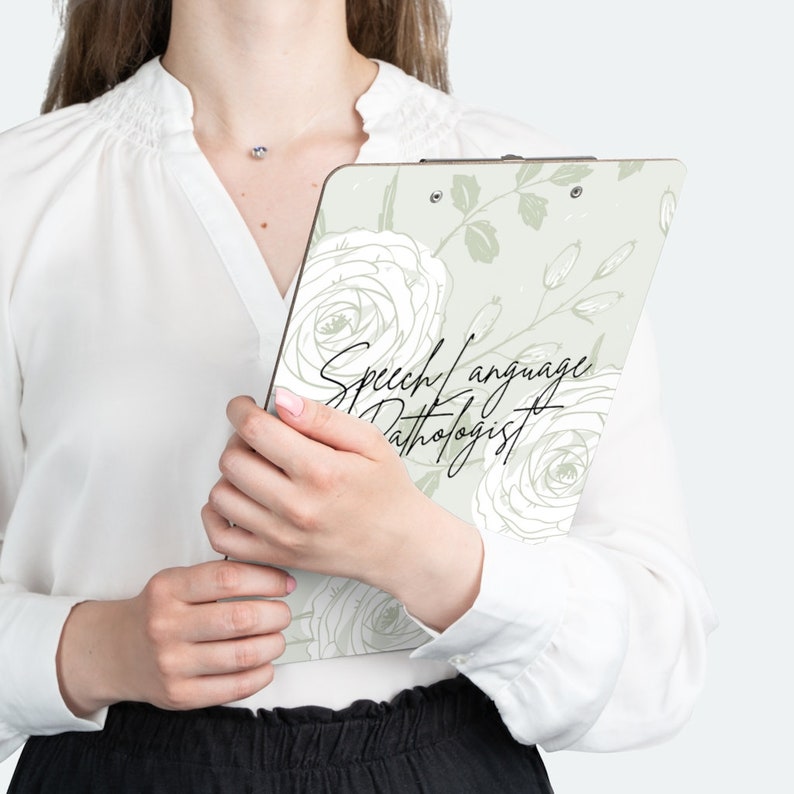 A well-designed clipboard can bring both function and beauty to your speech therapist's life. See The SLP Shop for more cute designs.
12. An Amazon Gift Card
If you're at a loss about what the therapist in your life likes or needs, you can't go wrong with an Amazon gift card!
13. A Letter Board
A letter board is a fun, creative gift to decorate an office or for a therapist to use with patients. They can facilitate a pincher grasp, work on visual motor skills, improve language, or put up a mindful quote!
14. A Memory Foam Seat Cushion
I'd recommend this gift only to family members or friends of the therapist. It's a little…personal coming from a patient. And some Amazon reviewers really leaned into the booty references!
That said, it's for good reason. This little cushion will make the workday much more comfortable for therapists who sit and drive a lot on said booties.
15. A Beautiful Notebook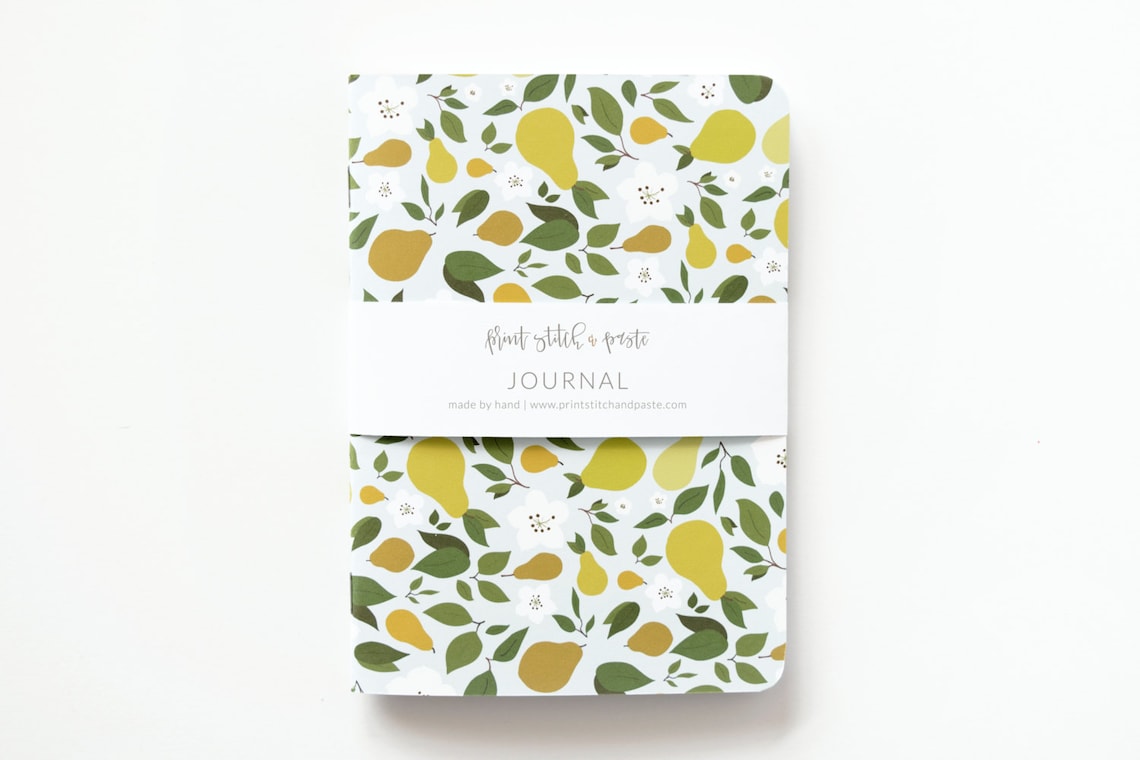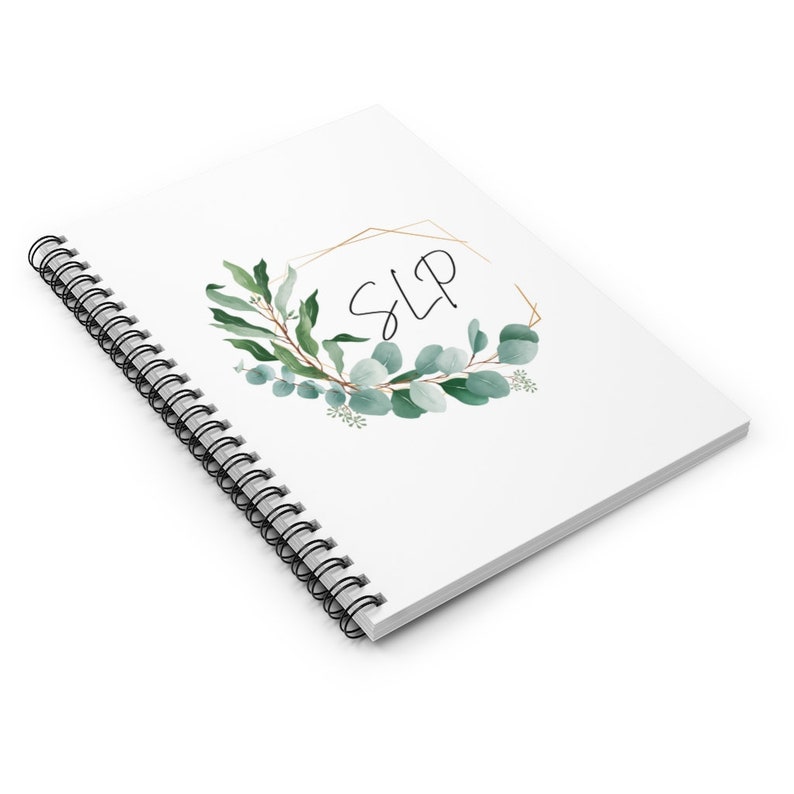 Many therapists' favorite gift ever is a beautiful notebook.
These notebooks make long meetings more enjoyable, inspire as they plan and dream, and remind them of the kindness of the gift-giver. Add an inspirational quote or personal message to be remembered forever 🙂

Your kindness matters. Thank you for sharing it with a therapist.
Happy gifting!

Handouts & Worksheets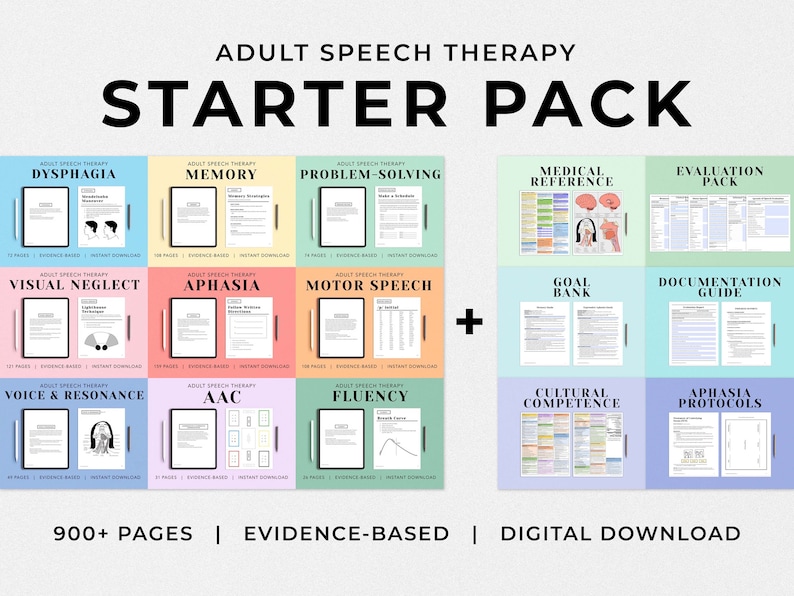 * Featured image by Subscription Boxes For Men